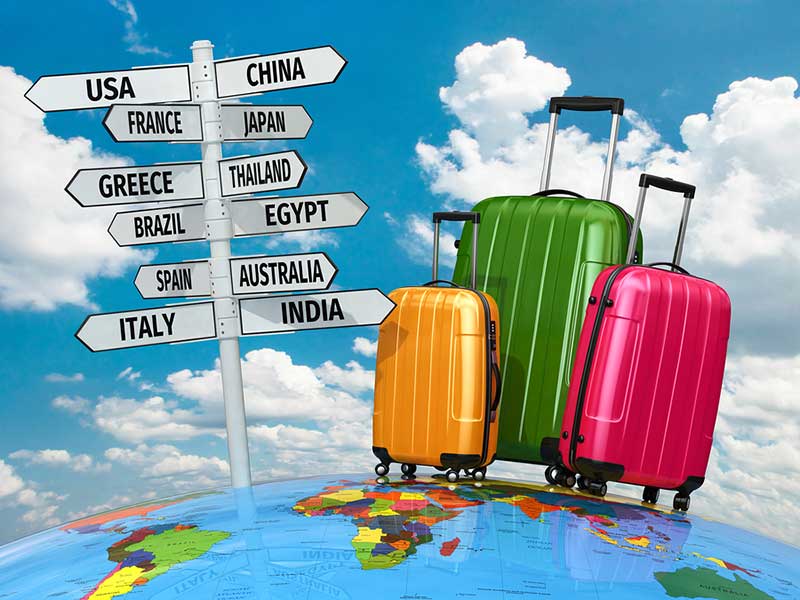 In this day and age it is one of the most vital insurance products you could contract for peace of mind as many of you will have seen over recent months, things like the weather are getting more unpredictable and that holiday you booked and have really been looking forward to could be disrupted due to unforeseen circumstances.
In fact, there could be many different reasons (illness, family member loss, strikes) you end up not being able to head off on that trip you planned. Of course, we hope that never happens but we all probably know at least one person that has had to cancel a trip at the last minute due to unforeseen circumstances.
We also probably all know someone that has had their luggage mislaid on route too. Most of the time it is located and sent on to your destination, but sometimes it simply has got lost or when it does turn up it is damaged.
We cannot guarantee that this will not happen to you, but we can at least give you the peace of mind that taking out travel insurance will provide you with varying levels of cover either for a single trip or for Annual multi trips which is what we would normally advise to go for as we can give you additional discount and it covers trips in Spain (more than 2 consecutive days) and also does not have any limit on the amount of trips per year with the standard policy including 17 days per trip which can be increased up to 90 days per trip. Long term trips can also be covered.
All of the policies include Medical expenses, cancellation cover and Personal effects + Baggage cover, with all of these covers having the option to be increased or removed to accommodate each individual.
Pre-existing Medical conditions can also be declared and covered if necessary.
Don't leave your trip to trust and hope, relax in the knowledge that you have the best and right travel insurance cover in place.
Spain travel insurance is a type of medical insurance that covers all types of medical emergencies during your stay in Spain. Spain travel insurance means having a backup plan in case of a medical emergency, so all travelers are advised to take out Spain travel insurance.
If you move to Spain to study, work or for a longer stay of more than 180 days, you must take out health insurance in Spain. Travel insurance is available for single trips, multiple trips and annual trips
Find out more about travel insurance by contacting us either via phone or email and we will gladly go through some quotes with you.